Welcome to all you podcast fans. If you have come in search of the best and trending podcasts on Spotify, then I understand your frustration. Trust me even I have gone searching the web for them. So I thought it would be better to curate a list of the best ones.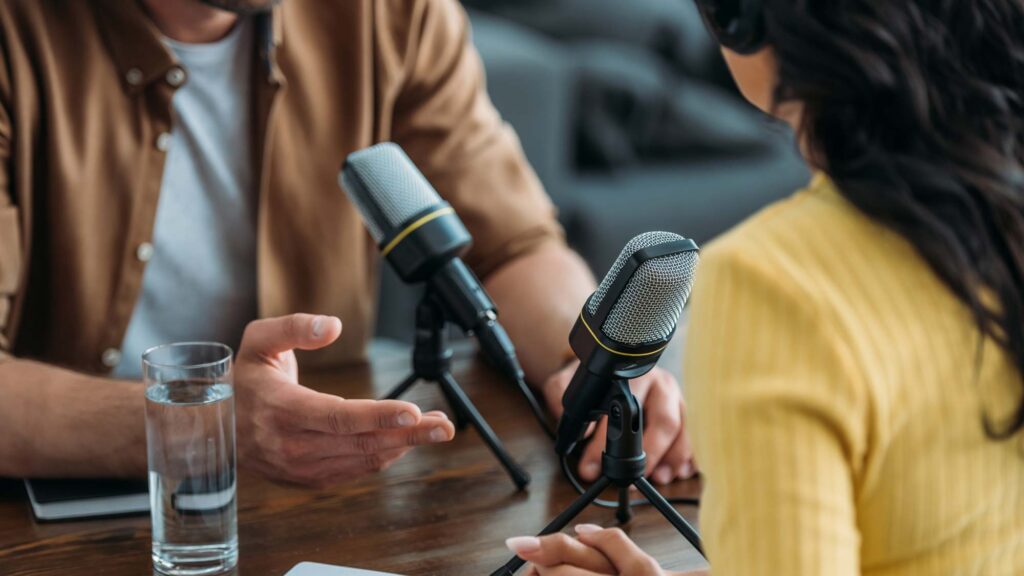 In this post you will find
List of trending podcasts on Spotify
1. The Joe Rogan Experience – Joe Rogan
This is the official podcast of comedian Joe Rogan. Some of his episodes are absolutely mind-blowing. The ones with Naval Raviaknt, Jordan Peterson, chuck Palhanuik are absolutely a must-listen. He asks amazing questions which keeps the gusts honest and also helps us think about the same topics as well. Each episode goes in depth on one particular topic based on the field of expertise of the guest.
Link: https://open.spotify.com/show/4rOoJ6Egrf8K2IrywzwOMk
2. The Always Sunny Podcast- Charlie Day, Glenn Howerton, Rob McElhenney
The Always Sunny Podcast is an unofficial look back at the hit sitcom It's Always Sunny in Philadelphia, hosted by Glenn, Charlie, and Rob, over the previous fourteen seasons. The boys are returning to 2005 for the fifteenth season, which will premiere in December 2021.
Starting with the first episode, they'll go through each season and offer us a behind-the-scenes look at how they made the show, tell how they met, and talk about how they built a lasting collaboration that has lasted over two decades. That is, if they remember anything at all.
Link: https://open.spotify.com/show/0xDEeqWuoMNBUFGNrhIz6L
3. Murder, Mystery, and Makeup – Bailey Sarian
Bailey Sarian, a professional makeup artist and true crime aficionado, is now bringing episodes of her YouTube series "Murder, Mystery & Makeup" to the podcast. Covering anything from cannibals to cover-ups. Join us on this journey. It'll be fun, we promise.
Link: https://open.spotify.com/show/615iXBRDJi3MVoO4cC7Fmq
4. Crime Junkie – AudioChuck
If you can never get enough true crime, congratulations, you've found your people. This is a really good listen and fun listen as well. Well worth your time and worthy of its place in the trending podcasts list.
Link: https://open.spotify.com/show/3DgfoleqaW61T2amZQKINx
5. Anything Goes with Emma Chamberlain – Emma Chamberlain and Ramble
Emma has a lot on her mind. Good thing she has a podcast to talk about it all. Appropriately named, anything really does go on this podcast. Thoughts, conversations, and advice on topics from relationships and dealing with failure, to the trials and tribulations of being a cat mom, and ridiculous stories with friends we can all relate to.
It's raw, intimate, and nothing is off-limits (seriously, Anything Goes). It may be serious, it'll mostly be funny, and it'll always be entertaining. New episodes every Thursday.
Link: https://open.spotify.com/show/5VzFvh1JlEhBMS6ZHZ8CNO
6. Call Her Daddy – Alex Cooper
Call Her Daddy started as a podcast and evolved into a global movement. Alex Cooper bulldozed a lane of her own, spitting in the face of misogyny and putting a modern twist on feminism.
The woman-led empire produces raw, relevant, and provocative conversations that promote sexual liberty and personal empowerment while stripping away any barriers of judgment. Strap in and enjoy, and more importantly – welcome to the Daddy Gang.
Link: https://open.spotify.com/show/7bnjJ7Va1nM07Um4Od55dW
7. The Daily – New York Times
This is what the news should sound like. The biggest stories of our time, told by the best journalists in the world. Hosted by Michael Barbaro. Twenty minutes a day, five days a week, ready by 6 a.m.
Link: https://open.spotify.com/show/3IM0lmZxpFAY7CwMuv9H4g
8. Up First – NPR
NPR's Up First is the news you need to start your day. The three biggest stories of the day, with reporting and analysis from NPR News — in 10 minutes. Available weekdays by 6 a.m. ET, with hosts Rachel Martin, Noel King, Steve Inskeep and A Martinez. Also available on Saturdays by 8 a.m. ET, with Scott Simon.
Link: https://open.spotify.com/show/2mTUnDkuKUkhiueKcVWoP0
9. Distractible – Wood Elf
The Distractible podcast with Mark Fischbach, Wade Barnes, and Bob Muyskens is a space to have thoughtful discussions about funny, out there, or otherwise interesting stories from everyday life. Also, an opportunity for three friends to remind each other they are not as smart as they think.
Link: https://open.spotify.com/show/2X40qLyoj1wQ2qE5FVpA7x
10. Smartless – Jason Bateman, Sean Hayes, Will Arnett
New episodes come out every Monday for free, with 1-week early access when you join Amazon Music or 1-week early and ad-free for Wondery+ subscribers"SmartLess" with Jason Bateman, Sean Hayes, & Will Arnett is a podcast that connects and unites people from all walks of life to learn about shared experiences through thoughtful dialogue and organic hilarity.
A nice surprise: in each episode of SmartLess, one of the hosts reveals his mystery guest to the other two.
Link: https://open.spotify.com/show/0Yzd0g8NYmn27k2HFNplv7
---
Apart from the list of trending podcasts on Spotify, I also interview a lot of creators to understand their journeys which would helo others and motivate them as well. Check them out here: Interview with a Creator