I always try to get in contact with other creators as it is very inspiring to know about the journeys of fellow creators. In this new 'Interview with a Creator' series, I aim to bring the stories behind the creator's amazing digital work.
For this week, I interviewed Miss Anonymous, the host of the best Tamil podcast on Spotify – Hello… Dubai uh?
It was an engaging interview and the way the name 'Miss Anonymous' was created is an inspiring story that is a testament to the claim that 'Creators will always find a way'.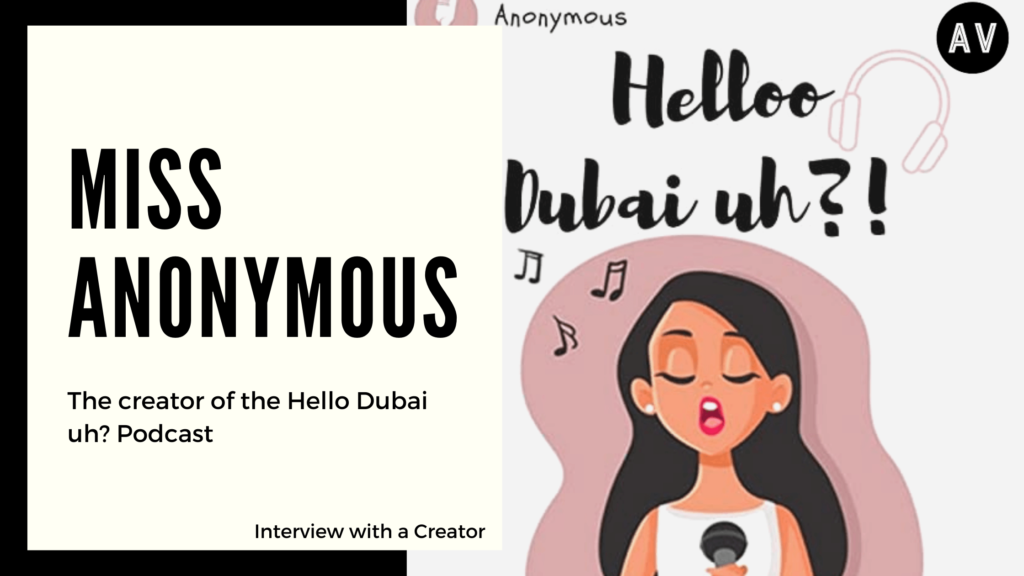 In this post you will find
Interview with Miss Anonymous | Hello Dubai uh? Podcast | Best Tamil Podcast on Spotify
How did you get the idea / inspiration to start a podcast? In other words, why did you start this podcast?
I was just a listener once and I used to listen to many Podcasts just to kill my time during the pandemic. One of those podcast shows was The Ranveer Show.
After a long time, I found podcasts in our regional language Tamil and started listening to many. It had been more than a year since the pandemic kicked in, I found People were working on their passion like starting a youtube channel, Painting, Doll making, and so on. That's when my mini-me, I mean a voice in my head said, "It's better late than never. So do something new that adds to your value".
I started to look for the steps to start up a podcast and it seemed a piece of cake to me. In my schooling days, I was known for my eloquence. So I knew I could make this fun, interesting, and eventually make it work.
In a world where everyone is racing to associate their names with as many work/projects as they can, even the ones where they had very little to do; why did you decide to use an alias instead of your real name?
In the pandemic, I happened to start a youtube channel as well, which I do not want to reveal. There I posted a video regarding motivation. My parents and family said 'No' to that and told me to focus only on my studies.
Just to keep me unknown to all of my relatives and parents I had to conceal my identity. It hurts me when I see the real name of hosts on their respective podcasts. But it's also okay that my identity is hidden, which sort of adds to the mystery.
Your podcast is a self presented type of podcast. So you do not have the help of guests to promote your episodes. In this case, what ways and methods do you implement to promote your podcast?
Passion is the main driving force behind why I've started a podcast. It's just a passion project for me and I'm doing this to keep myself a bit ahead of the crowd.
So I don't want to get into the race of acquiring plenty of listeners. I have a considerable listener count and I'm really happy with that. 
The little voice overs from many tamil comedians really compliment your episode and make it more fun to listen to. Do you edit the episodes yourself or do you have someone who is helping you with this?
Yes I'm the only person who's working behind the scenes. I always could manage things by myself. So there wasn't a time when I needed to seek others' help.
Actually, the name of my podcast is a dialogue of the well-known comedian of the Tamil cinema industry, Vadivelu. That goes like "Hello… Dubai uh?! En thambi mark irukara?!"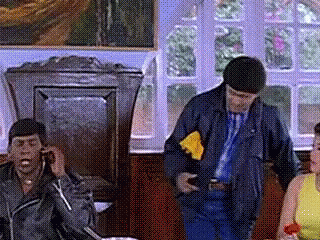 This dialogue and his tone always make people laugh out loud. I decided to make my podcast stand out by adding funny dialogues that sync with the content. 
In each episode you tackle a pressing social issue. How do you come up with the topics for each one? 
I'm so glad that you've mentioned it as "Tackle a pressing social issue", that is what I am aiming for as well.
Whenever I get stuck without having a topic to talk about, I just ask my followers/ listeners on IG to drop their favorite topics. Out of those replies received I would choose the best and do an episode regarding it. At the end of the episodes, I do mention the listener's name who asked for it.
What tools and software do you use to record your podcast?
I'm using the 'Anchor' App and 'Audi lab' as well. I usually record using the default recorder on my mobile with headphones. 
What are your favorite podcasts and why do you like them?
The podcast that's close to my heart is 'Tasmanian Thambi Podcast'. It always gives me a good laugh whenever I am feeling down.
Next to that, I love to listen to the "MBA meme school" podcast. As I'm an MBA aspirant, I treasure it.
---
You can follow her Instagram handle to connect with this podcast.
Closing:
It was an inspiring talk with Miss Anonymous and it was a breeze trying to get her to do this interview with me. I wish her all the very best in the future.
Hello… Dubai Uh? is one of the most engaging and best Tamil podcasts on Spotify. If you have time, please do check out her podcast and give it a good rating if you like it as this would help her reach as well.