Welcome to all you podcast fans. If you have come in search of the best Tamil podcasts on Spotify, then I understand your frustration. There are so many podcasts out there in English, Hindi, etc but it is always heartwarming to listen to someone talk in your native language about a topic you are interested in. Trust me even I have gone searching the web for them. So I thought it would be better to curate a list of the best ones for people stuck like I was.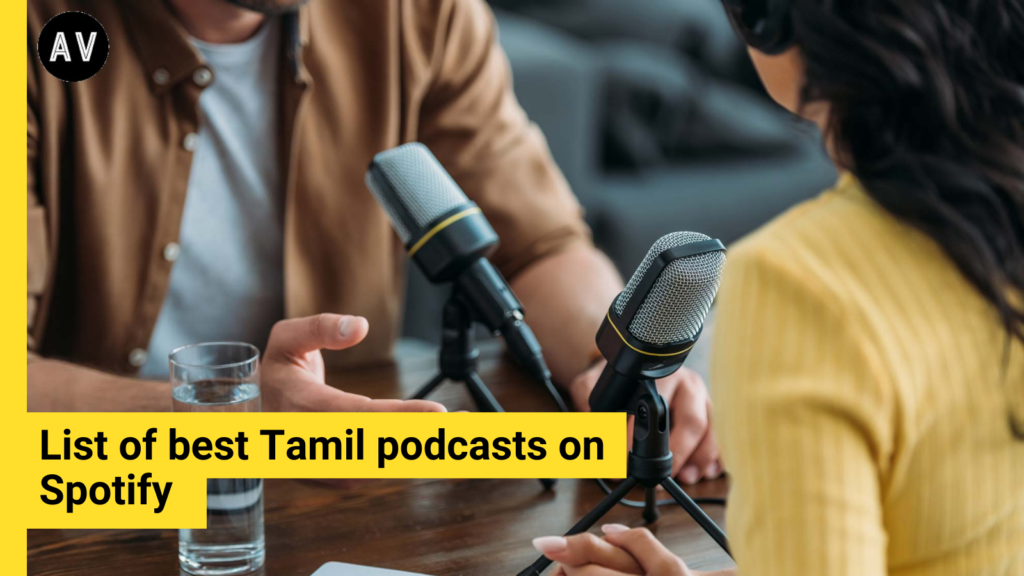 So without further ado, below is the list of the best Tamil podcasts on Spotify.
In this post you will find
Best Tamil podcasts on Spotify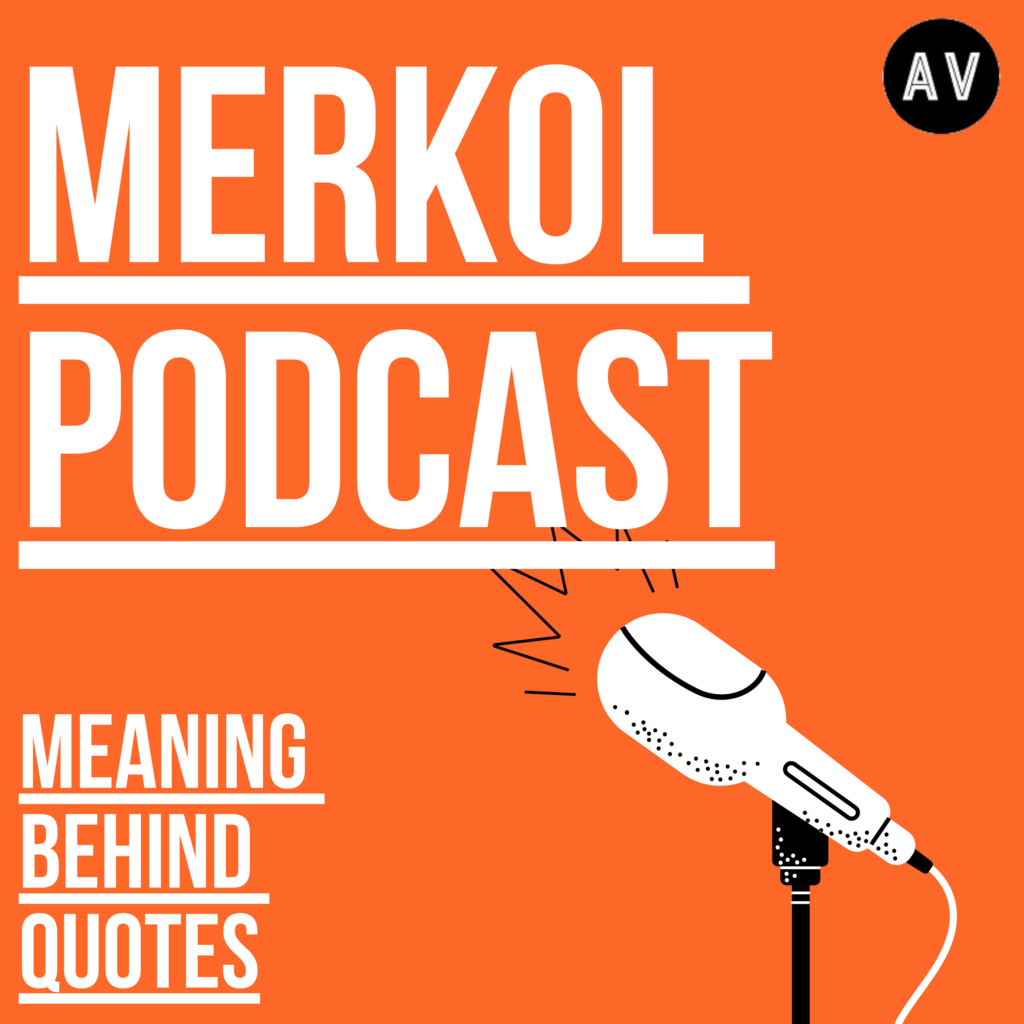 I figured I could be a little selfish here. I run the Merkol Podcast and I release an episode every Thursday. I am fair because I have not included mine in the list of best Tamil podcasts below. So cut me some slack for it.
The word Merkol in Tamil means 'Quote'. Quotes transcend many years, in this process the meaning and the reason why it was said is altered or in some cases, lost. They need better explanations to understand the core concepts.
Through this podcast, I aim to deliver to you the actual meaning and concepts behind amazing, thought-provoking quotes and offer my views on their relevance to today's world.
You can check it out if you want.
---
The podcasts below are listed in no particular order. I am not giving you my opinion of what is the best. This is just a list of all the good Tamil podcasts on Spotify that are out there.
This podcast is hosted by Miss. Anonymous. She is a student here and provides thought-provoking, must-know facts with few spoons of fun. She also includes voice-overs from different comedians which seamlessly integrates with her content.
I am pretty sure, you are going to like this!
She does not follow a set day of the week to publish her episodes, they come out randomly. But that just adds to the fun of it like the drops that Supreme does.
You can follow her Instagram handle to connect with this podcast.
Here is the Spotify link: Hello Dubai Uh!? – Tamil Podcast
Here is the link to the interview I took of Miss Anonymous and one of the things we spoke about is why she does not want to reveal her identity. Do check it out.
Want to start every Saturday with the right mindset? Listen to Oxytalksin by Susmitha Ros. She covers a wide range of topics and shares her own experiences as well as it surely adds a personal touch to every episode.
My favorite ones have been Episode #9 – Normalization and Episode #6 – Glaorization of success. Both these topics are ones that needed to be talked about often to help people stay on the right track and I am very happy she is one among the few who have done it.
Definitely would love to have her on my podcast to discuss some of her favorite quotes. Let's see if it happens.
You can follow her Instagram handle to connect with this podcast.
Here is the Spotify link: Oxytalksin – Susmitha Ros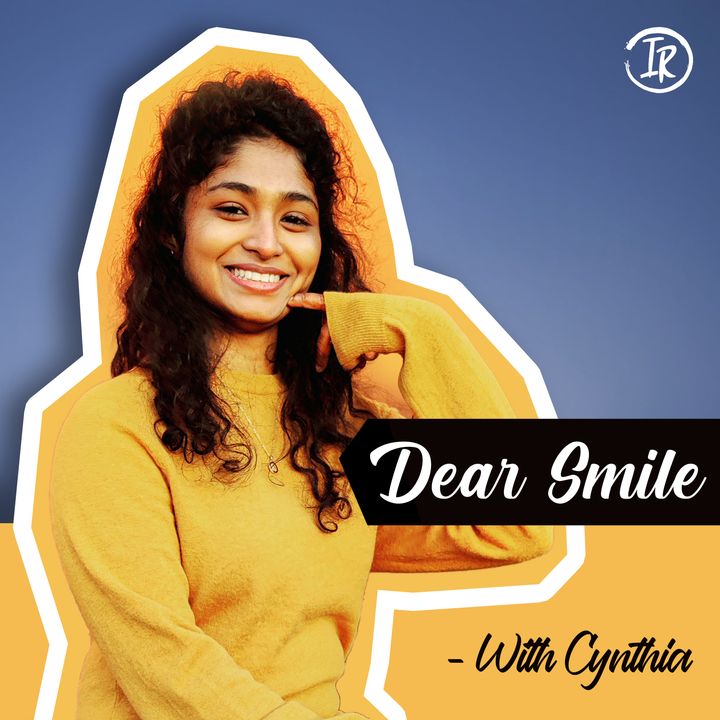 Dear Smile with Cynthia is a self-improvement podcast hosted by Cynthia Vinolin. Dear Smile is a weekly podcast that is set to bring smiles to people, and remind us that life is all about living these precious moments. Cynthia is an Instagram influencer with over 400k followers and a Danceaholic.
Many times in life we always forget to cherish small successes, memorable moments and we make our own life hard. Life is not about big achievements, it's all about enjoying small things and leading a happy meaningful life. Cynthia wants to remind people how we can lead such a life by bringing tiny changes in our mindset and attitude which will help us in the long run.
On this podcast, she talks about her own life experiences, learnings and how they have impacted her, and how they can help other people. You can enjoy these small doses of motivation while you're commuting to work or just want to relax and reflect on your day.
You can follow her Instagram handle to connect with this podcast.
Here is the Spotify link: Dear Smile with Cynthia
Here is the link to the interview I took of Cynthia Vinolin. Do check it out.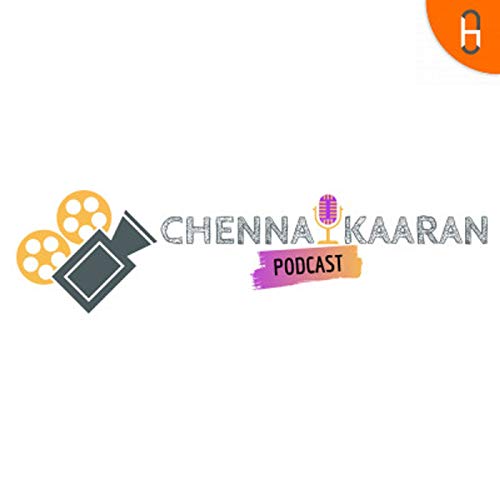 The Chennaikaaran Tamil Podcast is a mix of movies and social issues. Through this podcast, they aim to provide the reviews of latest and older Tamil movies. They bring in new guests for every episode who co-host the show every now and then.
Through the conversation, the host manages to get the guest's varied views on movies and their themes in general.
The podcast is in its third season currently and every season has a theme that every episode that is part of that season follows. The second season was filled with episodes talking about the amazing movies of the 90s.
In the third season, the host has taken on a not often talked about topic, queer movies, and the politics in India surrounding the queer community. Do give it a listen when you can.
Here is the Spotify link to the Podcast: Chennaikaaran Tamil Podcast.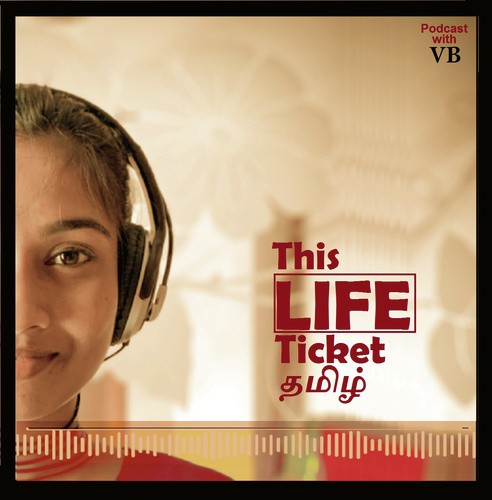 This Life Ticket Tamil show is hosted by VB, an ordinary girl sharing the experience of amazing people, who taught simple ways to realize and practice throughout the day to guide us along life's journey.
Here is how she explains Life: "In this world, we solely own one thing, Life. In this journey from birth till death we learn, try and experience a lot of things yet the ultimate thing we want is to be happy and peaceful till we reach our destination."
Through her podcast, she genuinely offers actionable steps that help us overcome whatever it is we are struggling with. Each episode is roughly around 8 minutes long and is packed with content. I usually listen to her episodes on my evening walks and I instantly get motivated. So a big thanks to her.
In her latest episodes, she spoke about overcoming breakups which put certain things in the right perspective in my own life as well and I am sure would help others as well.
Do give it a listen, you won't be disappointed.
Here is the Spotify link to the podcast: The Life Ticket Tamil Podcast
This podcast provides the best collection of Tamil Audio Stories from authors like Kalki, Saavi, Pudhumaipithan etc. You can also listen to sleep stories, book reviews, motivational stories, and much more. Kadhai Ketkum Neram serves as a platform to reach you all with diverse content. The host always strives to give good content to you.
The podcast is created by Ramya Saravanan and is a good friend of mine. We both brainstorm ideas to improve each other's podcasts occasionally.
A must-listen for everyone.
Here is the Spotify link: https://open.spotify.com/show/1dWrlpWKBSnoTsuabcFqYl?si=cdf4eece13804225
Here is the link to the interview I took of Ramya Saravanan. Do check it out.
Closing:
There are many others out there but below are the ones that are running actively at the time of publishing this article. I will update this article often, but if you feel like some other podcast needs to be added to this list then please do let me know.
If you are interested in hearing my podcast and what I have to say, check out the Merkol podcast.