In this episode of the Merkol Podcast, we analyzed the famous Master Movie Dialogue starring Thalapathy Vijay, which goes:
"We are hearing. But not listening"

Master Movie Dialogue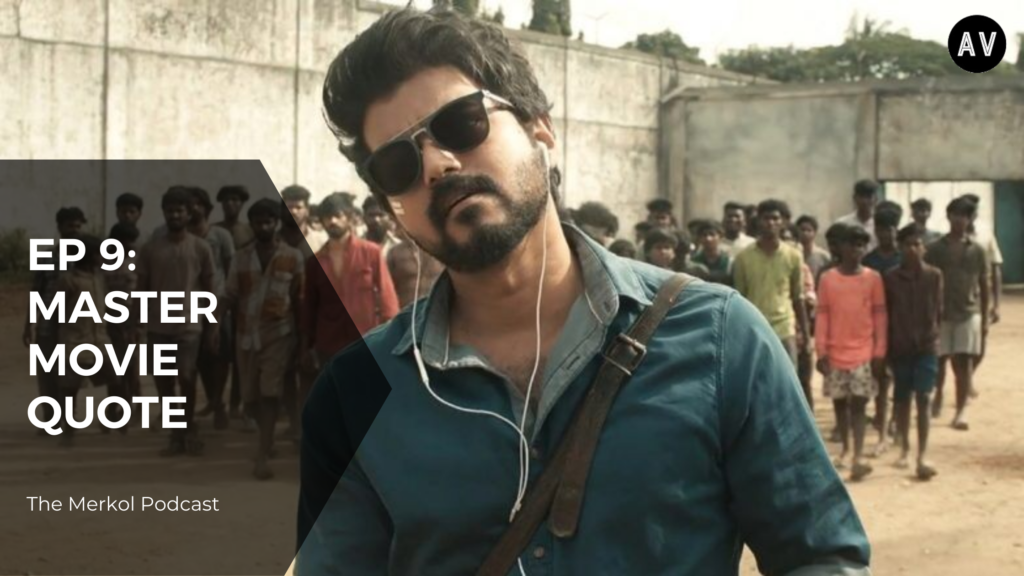 This dialogues for this movie was written by three people according to IMDb, they are Lokesh Kanagaraj, Ron Parthiban and Rathna Kumar. There is not much information online about both Ron Parthiban and Rathna Kumar, so I decided to talk about Lokesh Kanagaraj exclusively for this quote.
In this post you will find
Who is Lokesh Kanagaraj?
Lokesh Kanagaraj was born and brought up in Coimbatore. An alum of PSG college of arts and science, he went on to work for a private bank for nearly 5 years once he completed his studies.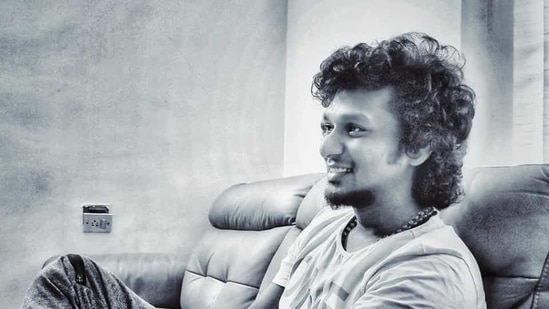 The story of his movie career begins in the bank he was first working for. He developed an interest in movies during this time. He claims that he would be at work during the day and he would spend his evenings watching movies. In those days, there was no Netflix as such so he used to use recorders to watch movies.
In a cultural event, he participated in a short film contest and submitted his work, Kalam. This short film not only won the event at the corporate culturals, it also won the Best Director, Best Film, and Best Actor titles in a short movie festival, Clubace, which was held in 2012.
Kalam also went on to win multiple awards at various competitions and also planted the seed for Lokesh's journey as a director.
Here is the video of the short film, Kalam:
His short film gained lot of critical acclaim and soon it reached the eyes of Pizza and Petta director, Karthik Subbaraj. He was so impressed with this short film that he included it as part of a 4 short story anthology titled, 'Aviyal' which he himself produced.
Lokesh then got a chance to make his debut as a director with the movie, 'Maanagaram'. He did not disappoint and the movie went on to win multiple awards and was critically acclaimed as well.
His success with Maanagaram got every big star's attention in the industry and soon Lokesh got his next project where he directed Karthi Sivakumar in the movie Kaithi. He then went on to direct Thalapathy Vijay in the movie Master and now he is working on the movie Vikram, alongside Kamal Haasan, Vijay Sethupathi, and Fahadh Faasil.
Lokesh has mentioned in a lot of interviews that he owes a lot to Karthik Subbaraj. He mentored Lokesh and has helped him in his journey in the Tamil film industry.
What is the difference between hearing and listening according to the Master Movie Dialogue?
The quote we are discussing now is part of an amazing dialogue about listening in the movie, 'Master' which starred Thalapathy Vijay and was written ad directed by Lokesh Kanagaraj.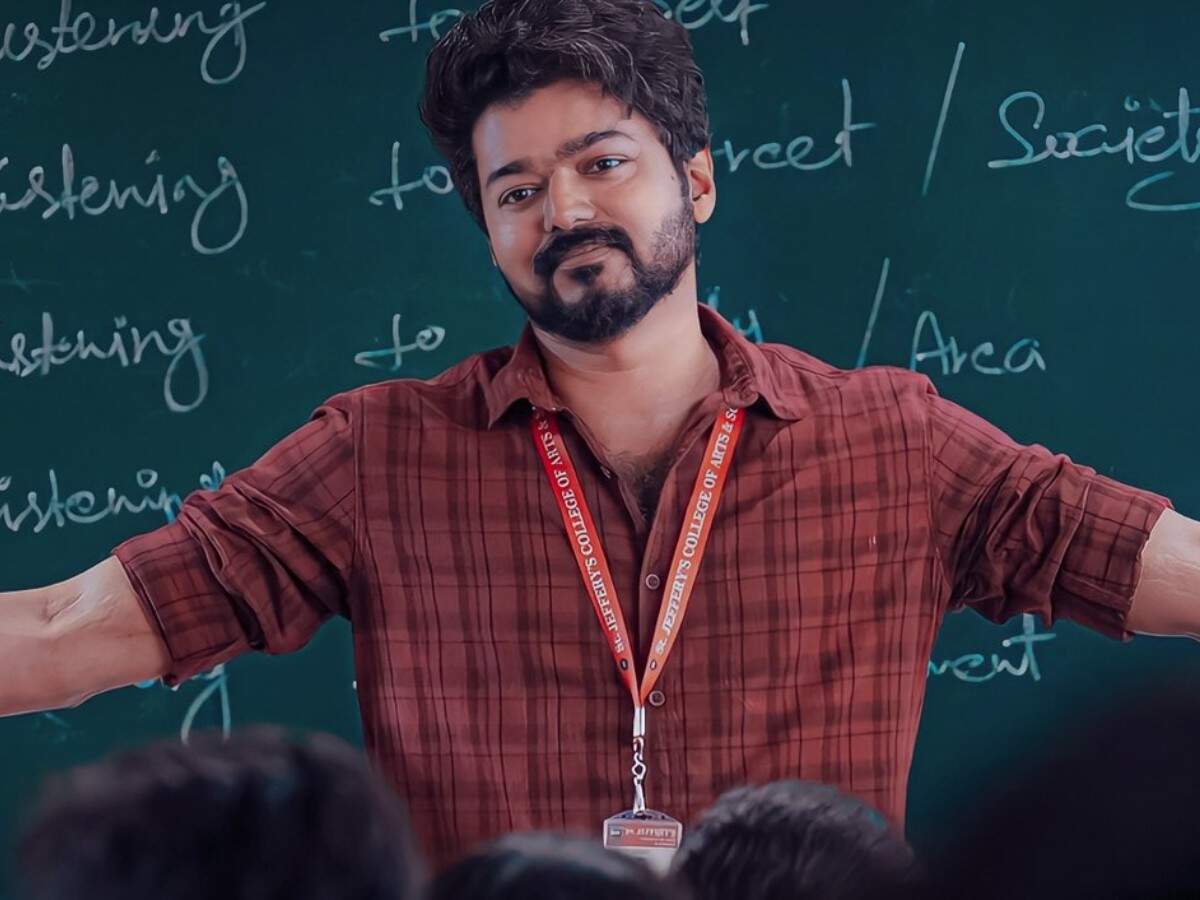 The dialogue starts with, "We are hearing. But not listening"
Then he goes on a rant about the lack of listening in our society. The dialogue continues like:
"Students don't listen to their teachers. Teachers don't listen to their students. Children don't listen to their parents. Parents don't listen to their children."
Then comes the more controversial part of this rant,
"The government doesn't listen to the people."
This movie is on Amazon prime and they have censored the word government in the subtitles and the audio. Guess the government is scared that the truth is being spoken out loud.
This is an issue that requires a different article altogether. So I will leave it here and take only the difference between hearing and listening from this dialogue forward.
While hearing and listening may seem like they serve the same purpose, the difference between the two is fairly significant.
To put it in simple terms, hearing is more about collecting data, but listening is the processing of the data after collecting them into meaningful information which is beneficial to both the person talking and the person listening.
This might be a little confusing, so the next natural question is to understand what it actually means to listen.
What does it mean to actually listen?
Think about this for a second: Not every time a person who tells you something expects a response from you after they are done talking. Sometimes all people want is to be heard.
There is this amazing scene/dialogue in the movie Fight Club that demonstrates what I just said. Here is the scene, start from 2:12 of this video as it cuts to that very dialogue.
The dialogue goes like, "When people think you are dying, they really, really listen to you instead of just waiting for their turn to speak."
This is the problem with today's society.
Here are some cues to know whether you or someone you are talking to is actually listening to you:
Wait to speak:
Not interrupting is one of the most important fundamentals of being a listener, and it's also one of the most difficult. To actively listen, you must wait for indications that someone has finished speaking before opening your mouth to speak.
Ernest Hemingway once said, "When people talk listen completely. Don't be thinking about what you're going to say. Most people never listen."
Stop making up stories:
Have you ever been in a conversation with another person where you feel a lot of information is missing?
Unfortunately, when we don't have all the information, we tend to fill in the blanks. And when we do that, we always do it in a negative way. That's why he says to stop doing it and go back to asking good questions.
Don't make a big deal out of being wrong:
If you find it tough to admit when you're incorrect, active listening may be a challenge for you.
Instead of putting so much emphasis on being right, consider acknowledging when you're wrong. It's as simple as admitting, "My bad, I was wrong about that. I'm sorry"
Be curious:
Curiosity has the power to propel us to new heights in any endeavor. You will be more attentive and pay attention if you display curiosity while listening and genuinely want to know more.
Closing:
Understanding occurs as a result of listening, resulting in actionable and meaningful communication. While you can't practice hearing, you may practice and improve your listening skills. One step in mastering strong communication skills is to understand the difference between hearing and listening.
Hope you enjoyed this article on the Master Movie Dialogue. If you did not agree with what I have mentioned or if you have anything extra to add to this article then please do share it in the comments section of this article. Let's learn together.
Podcast:
I have recorded a podcast on the same quote. But it is in Tamil. If you know the language then please do listen to this. Do let me know if you like it. Here is the link: