We live in a world where we are constantly bombarded with information. It is not surprising that many people find it difficult to understand what is important and what should be ignored. One of the topics that are made more complex than needed is Finance.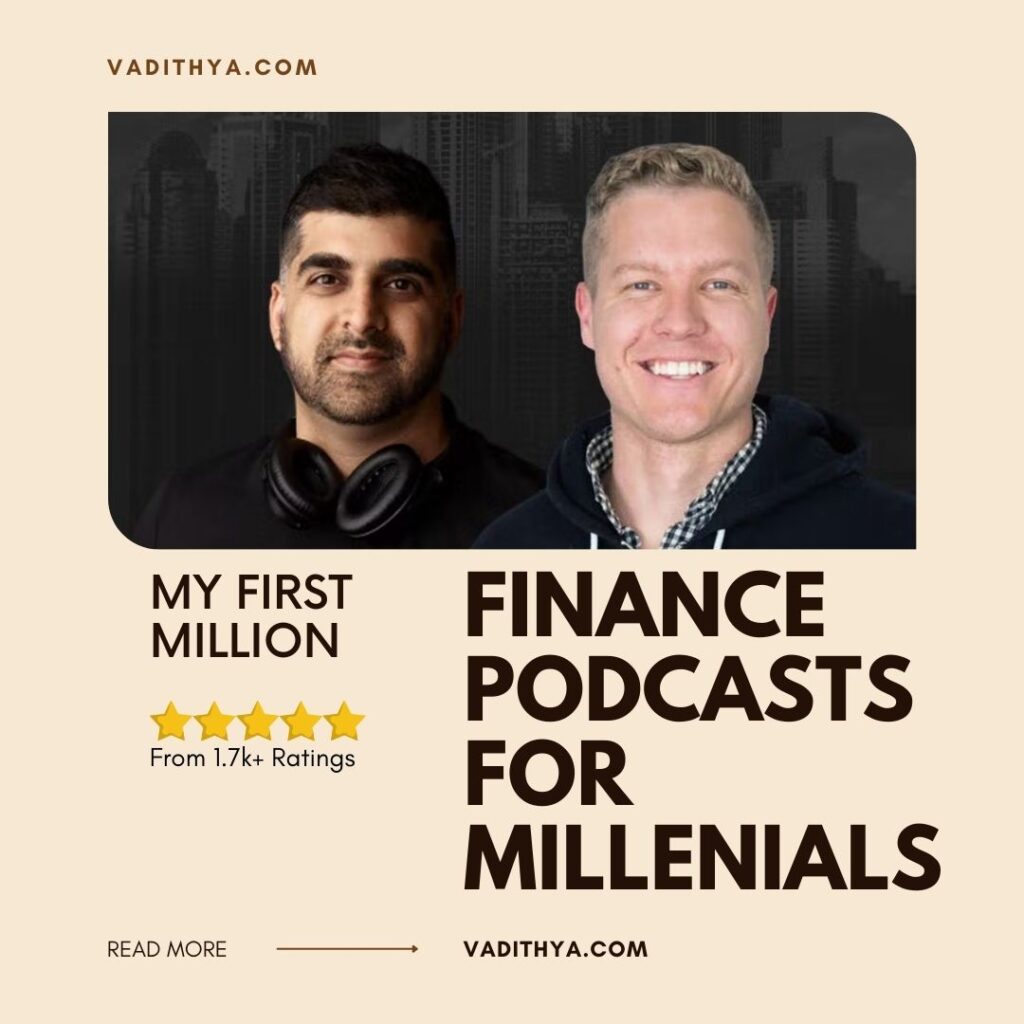 A lot of millennials feel like they do not have enough knowledge about how money works and how to manage it properly. But there are solutions to this problem.
There are a whole host of creators trying to simplify everything related to money in the form of easily consumable podcasts.
Below are 5 of the best podcasts in finance on Spotify for young adults
In this post you will find
Best Podcasts in Finance on Spotify for Young Adults
The Bankless Podcast is the best podcast to learn more about cryptocurrency and to understand the decentralized world better. They talk about the future of banking and how it will change as more people go bankless. They discuss topics like cryptocurrency, the Federal Reserve, interest rates, inflation, and more.
It covers topics from how technology is changing our finances, to how we can use it in creative ways for our own benefit. The hosts discuss what these changes mean for banks, financial institutions, entrepreneurs, and investors.
Best friends Joel and Matt are the co-hosts of How to Money which is all about providing the knowledge & tools that normal folks need to thrive in areas like debt payoff, DIY investing, and crucial money tricks that will provide continuous help along your journey.
They believe that when you handle your money in a purposeful, thoughtful way that works for your lifestyle, you can really start living a rich life.
Freakonomics is a podcast that explores the hidden side of everything. Hosted by Stephen J. Dubner, it tells you about the world in a whole new way and leaves you with a different view on things. The podcast has been around since 2005, and it has been downloaded more than 100 million times.
You might also like >> Who is the youngest person in the world?
The podcast starts with an unpretentious question, and then they find an answer to it in ways that seem both surprising and inevitable; they use data to explore human nature from the ground up. This show is made in association with WNYC Studios.
Four hugely successful people in their own domains come together to provide their views on world issues. Another important caveat is that these four people are friends in real life as well.
Each one has a different view on a certain topic. This gives you, the listener, ample points of view to form your own opinions. Thi is better than any news channel out there.
This podcast is just fun mixed with an equal dose of serious discussions on the big topics happening all around the business world. They also discuss crypto and the stock markets and give their takes.
1. My First Million – Best Podcasts in Finance on Spotify for Young Adults
This My first million podcast hosted by Sam Paar and Shaan Puri is definitely one of the most easily consumable podcasts out there. Many people binge on their episodes and are left wanting more.
They do not go with a format. It is just two people bouncing ideas off of each other. You, the listener, is like a fly on the wall. It is really engaging and they also run their real-time ideas for the businesses on the show. Like how they plan to advertise the podcast, Sam Paar's Airbnb business, Shaan's difficulties with his eCommerce venture.
It is raw and it is easy to consume. It is one of the best places for young adults to begin to understand the world of finance. Once you are hooked you can explore more complex sources later on.