In this post you will find
Origins of Tanda
Tanda's official term is called a rotating credit association. The word Tanda originated from Mexico. It is known as a forced Mexican money-saving method held in Mexican culture as Mexico is known for the fact that a third of the country participates in money pools, it's also more commonly known in developing countries.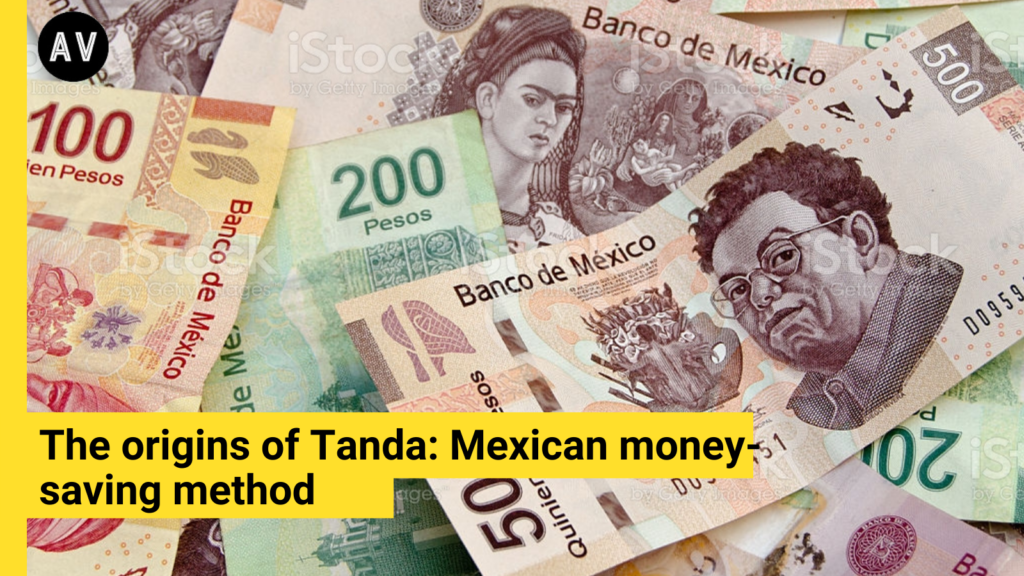 Even other Latin American cultures use this Mexican money-saving method which is based on social trust between family members or friends. Tanda goes by many names in different places and countries like hui (in Vietnam), Paluwagan (in the Philippines) and etc.
What's Tanda?
Tanda is a savings method rotating between a group of people whether it be friends, co-workers, or neighbors. The members of the group gather together to contribute upon an agreed amount to a monthly or weekly pool.
These savings are then rotated around the group between individuals to either save the money or make a large purchase that is given either randomly or through a schedule. This continues until each member has received the pot. Arrangements such as these can also be made during emergencies. It's often referred to as an interest-free loan set up by an informal agreement.
What is Tanda's used for?
Tanda can occur anytime, it's essentially used for short-term savings goals and also at times long-term use. In Mexico, tanda is how many people pay for celebrations, emergencies, or for people who don't have credit to meet their needs. A lot of Latina women use tanda to invest and pay bills and also make them feel less isolated.
It's noticeable according to an article that Americans save only five percent of their income yearly, whereas Mexican immigrants send an estimate of twelve percent of their income back to their home countries.
Basis of Tanda
Comparatively, this Mexican money-saving method is quite a popular way of getting a loan in Mexico. To be part of a tanda requires a significant amount of trust and honor.
Mexicans were infatuated by the idea of built-in trust during the Tandas. Confianza or otherwise known as trust in Mexican is the key factor of the tanda process and is what allows this type of informal credit association to exist within the community.
Benefits and Drawbacks of Tanda's
The down party is that there are risks such as a person in the group takes the pot and never comes back with it or the leader takes all the cash and leaves. It happens, but it happens pretty rarely since to consider a rotating circle requires a lot of trust and belief in one another.
There is also the risk of missed payments, although according to most it also rarely happens because of the pressure of not letting the others down, a social cost of not following through the agreement, which will push people to deliver on time. However, in tanda's you won't earn interest or earn good credit from joining one.
A benefit of tandas is the social aspect, getting together with their group every week or month strengthens the existing friendship and for future benefits.
Closing
From the origins of Tanda, we can know that it provides immigrants a way to borrow and save money when they don't have access to means of banking as it can take months or even years to open traditional banking and credit card accounts and it also makes their separation from their homes more tolerable.
Check out more money saving methods from around the world.