Live Tamil News are some of the most searched for things on Youtube becasue for some reason Tamil people are so fond of live news. I am not here to debate whether it is right to spend so much time knowing the news, unless your livelihood depends on multiple news snippets which are ephemeral in nature.
But to those of you looking for a comprehensive list of all the Youtube tamil news channels that are available now, here is that list.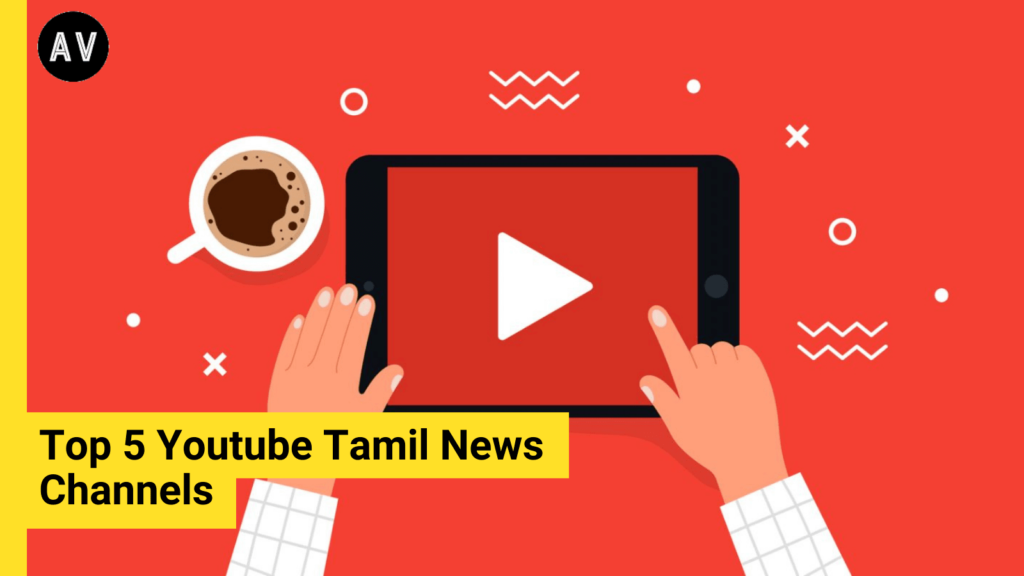 In this post you will find
List of Top 5 Youtube Tamil News Live Channels
1. Puthiya Thalaimurai Live Youtube
Puthiya Thalaimurai TV is a 24×7 live news channel in Tamil launched on August 24, 2011. Due to its independent editorial stance, it became extremely popular in India and abroad within days of its launch and continues to remain so to date.
Puthiya Thalaimurai live youtube has more than 8 million subscribers and is one of the biggest in Tamil Nadu.
News7 Tamil PRIME is the Digital Arm of News 7 Tamil Television owned by Alliance Broadcasting Private Limited, which is rapidly growing into a most watched and acclaimed News channel among the Tamil global diaspora.
The channel's strength has been its in-depth coverage coupled with quality Journalism and the same is available on the News 7 Tamil live Youtube channel.
3. Thanthi tv live news in Tamil
Thanthi TV is a News and Infotainment Channel in Tamil Language, based in Chennai, caters to the Tamil community spread around the world, on behalf of Metronation Chennai Television Ltd., a Thanthi Group of Company.
The brand Thanthi has a rich tradition in Tamil community. Dhina Thanth is a reputed daily Tamil newspaper in Tamil society. Founded by S. P. Adithanar, a lawyer trained in Britain and practiced in Singapore, with its first edition from Madurai in 1942.
Now thanthi tv live news in Tamil today youtube channel is also flourishing.
4. Polimer News live today in Tamil
Polimer News has evolved as a 24 hours Tamil News satellite TV channel. Polimer is the second largest MSO in TN catering to millions of TV viewing homes across 10 districts of TN.
The channel has extended its vision to various genres including Reality. In short, Polimer is aiming to become a strong and competitive channel in the GEC space of the Tamil Television scenario. Now polimer news live today in youtube channel is one the biggest ones out there.
Sun News brings to you the latest Information on Sports, Business, Politics, Cinema, and International affairs in Tamil. The Sun TV live news youtube channel has nearly 5 million subscribers and hosts a variety of entertainment content as well.
Closing
Hope you found this list useful. If you would like for me to curate more specific lists that you have trouble finding online, then please do send me an email. My email ID is [email protected] or you can use the contact us page.