Creating digital products is all the rage now. More and more people are bought into the creator economy with each passing day. With mass movement in this space, new tools are being developed to help the budding creators to establish their work.
One such tool is Podia which helps people to create a website where they can sell both courses and memberships.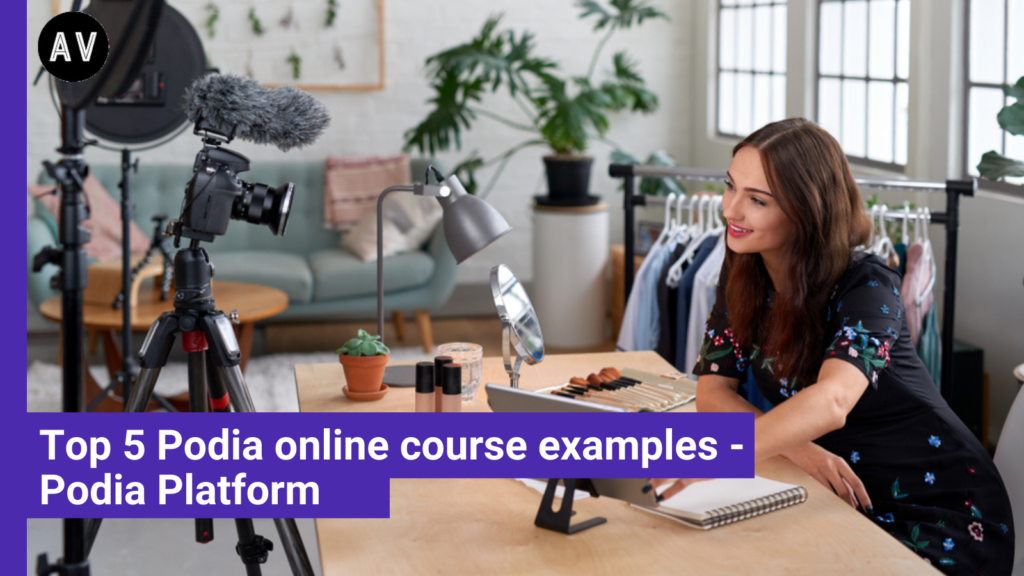 Podia is a fairly newer tool when compared to industry incumbents like Gumroad and Kajabi but it offers something different which is worth checking out if you still have not decided on a platform.
Since Podia is fairly new, not many people know about the kind of websites you can create with it.
So I wanted to let you guys know about a few Podia online course examples websites that were built using the Podia platform. If you already know Podia and want to explore its features then click below as they offer a free trial for 14 days.
In this post you will find
Top 5 Podia online course examples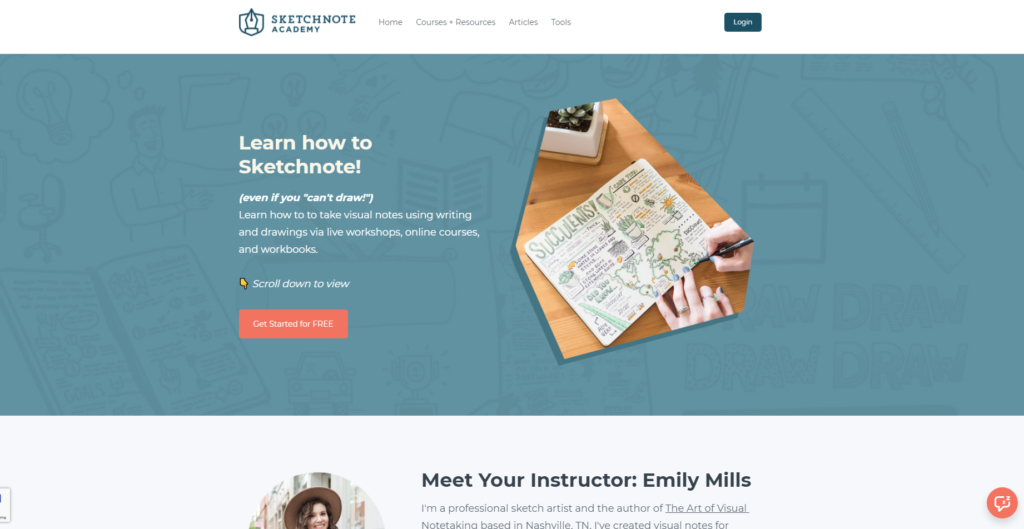 Emily Mills is the founder of Sketchnote Academy. She has built an amazing website using the Podia platform. We can learn a lot from the way she has designed the site.
For starters, the color contrasting throughout the landing page is pleasing to the eyes, and the salmon (#f37361) color she has used for the buttons does a good job in directing attention to the important CTAs on the page.
The main header background also showcases what the page and the courses will be about.
She manages to showcase the three groups of products seamlessly. As you scroll past the contents above the fold, you land on her workshops section which has information about past and upcoming workshops. This is swiftly followed by a section where all the courses on offer are displayed along with their respective CTAs. The next group is to sell her PDFs workbooks.
The most important part to note here is the way she has priced the different product groups. The visitor sees the courses first which are priced at around $35. Then comes the workbooks which are just $7. Since the visitor has already seen $35, the following product with $7 will look cheaper to them as they have the $35 as their reference point.
It is highly likely that the visitor might purchase both as well.
Emily has a separate website which is called Sketchnote Academy, she uses Podia to sell her digital products on a sub-domain called courses.sketchnoteacademy.com.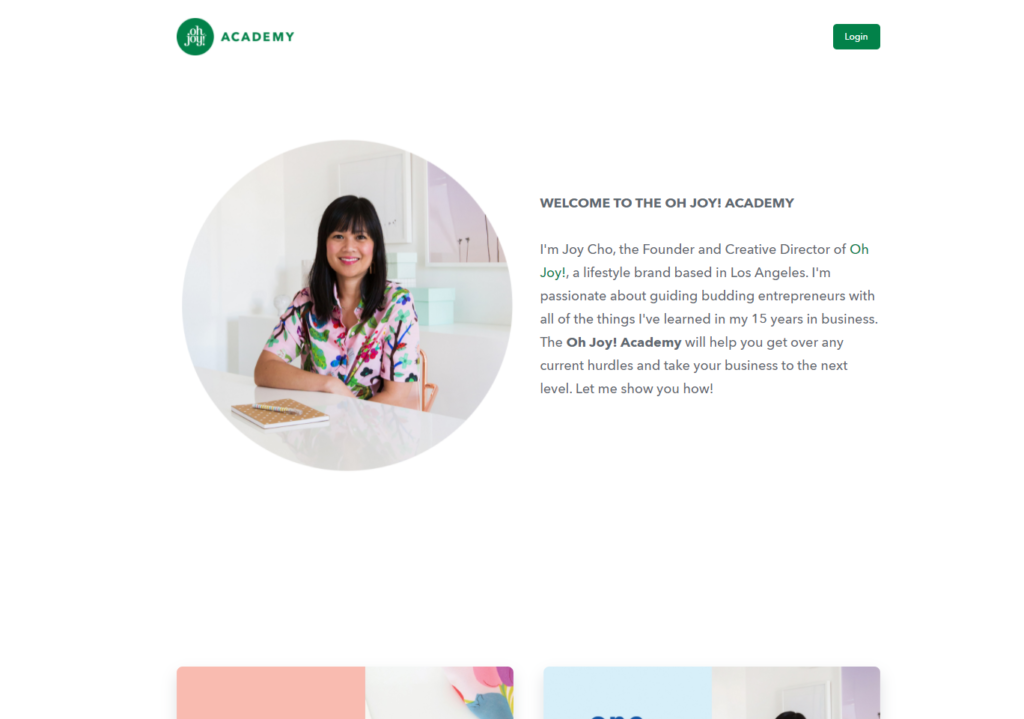 Joy Cho is a master in enticing people to buy with the help of impeccable design posters for the courses. A scroll through her website will display an array of wonderful colors with each one representing a different product.
Along with the color on one half of the display image for the course, the other half is an image trying to explain the product. I personally felt that the image could have been better as I felt they did not go well with the color combinations she used on different products.
Another impressive thing that many of you might miss noting is the abundance of white space on the website. There is absolutely no clutter and each and every section deals with a product and its corresponding CTA.
The CTAs are all in a light salmon color that blends in nicely with the ample white space on the website.
Joy Cho also has a separate website called Oh Joy. The course website is on a subdomain through the Podia platform.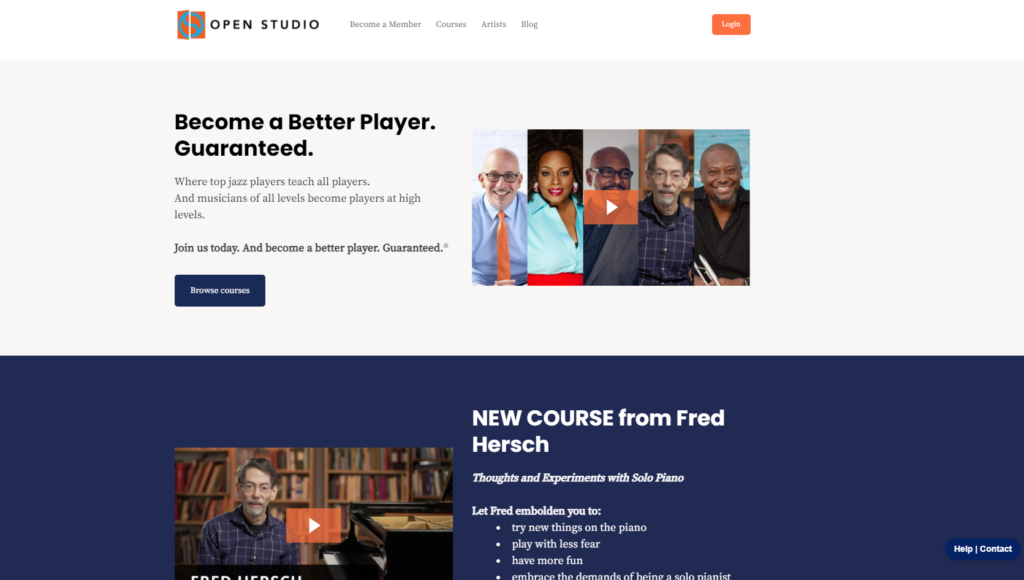 Open Studio Jazz is a masterclass on the extent to which you can create with the help of Podia.
Most people only have their course subdomain pointing towards podia, but Open studio jazz has built their blog, artists page, literally their entire website has been created using this platform.
Another impressive aspect is that they have used videos in the media section of a product where people would generally place images. Videos give the visitor a chance to know more about the product without having to go to another page which helps in removing the excess friction.
The reviews section is also placed right after all the products are showcased which really helps in convincing the visitor who was on the edge earlier.
Open studio jazz does not have a separate website and runs all its operations through the Podia platform.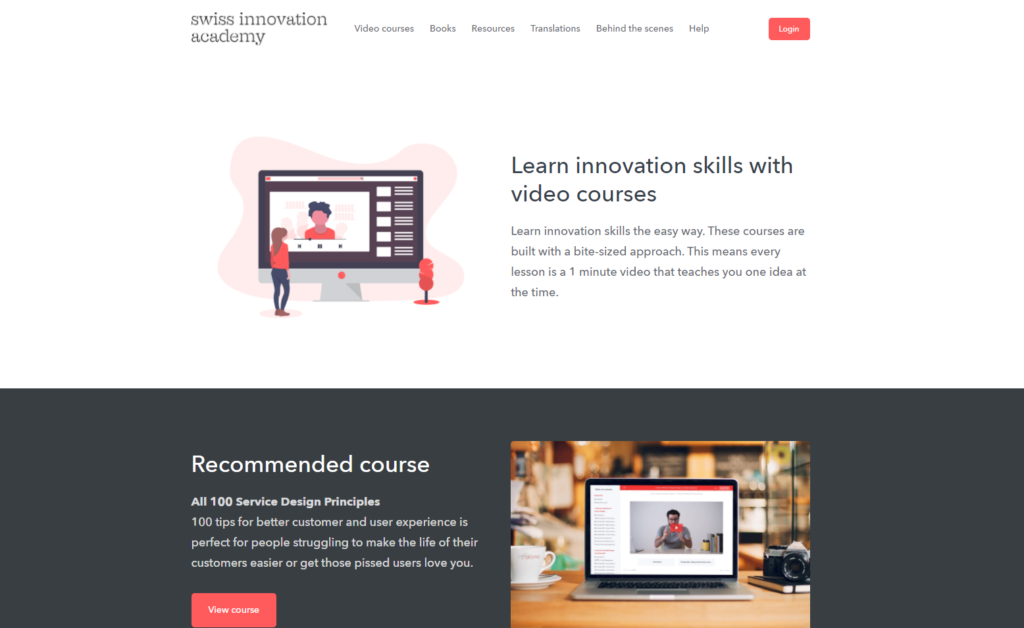 Daniele Catalanotto has followed a one-color scheme for his entire website. Everything from the header to the CTAs uses the tomato color (#ff5b5c).
The best part about this website is the color coordination throughout the website including the product images and the CTAs. The images all follow a similar color pattern, with the greyish white and tomato colors which give a very pleasing look.
Care has been taken by Daniele to see that the color scheme is not broken because it would not have looked very pretty.
The images for the courses have been depicted with the help of illustrations and this website is a masterclass on how to use illustrations to a great effect in enticing potential customers.
An excellent landing page in my opinion.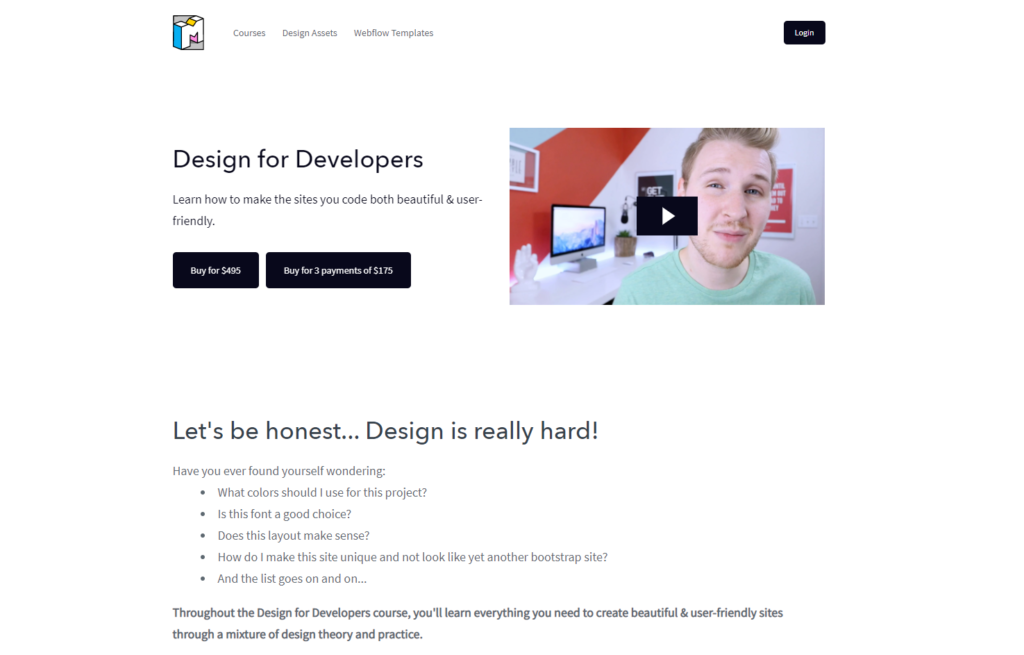 Mackenzie child does an impeccable job in his storytelling. His entire landing page is one big story where he remains the hero to solve your designing problems.
He first talks about the problem, "Design is really hard'. Then goes on to explain why it is hard and gives us possible scenarios that most designers would be or would have undergone.
Once he has established a bridge by resonating to his potential customers by talking about problems that they already have, he then proceeds on to showcase his course which could be the solution to all the problems that were discussed up till this point.
This is a masterclass in storytelling. I am not sure how his design courses are, but he should definitely start a marketing course. I will be his first customer.
---
You can get started for free as they offer a free trial for the first 14 days. No credit card is required. After 14 days, there is a base fee of $39/month. P.S: If you buy using the below link then I get a commission.
Closing:
Lots of people have found simple small niches that they are interested in and have started creating courses, products to help people interested in that niche. Given that finding people with similar interests is easier now than ever, you can find your people online. Then try to figure out any problems that they face and try to figure out solutions for the same.
There are multiple tools like podia out there and I am planning on writing about the ones that I genuinely think are good. Use the comments section to let me know which tool should I review next.
For more of my blog posts, check out my blog page.