Chamath Palihapitiya is one of the most renowned investors of our time. Not because his investments have been a big success but the fact that he is one of the few to actually look and pursue something new with a clear mind.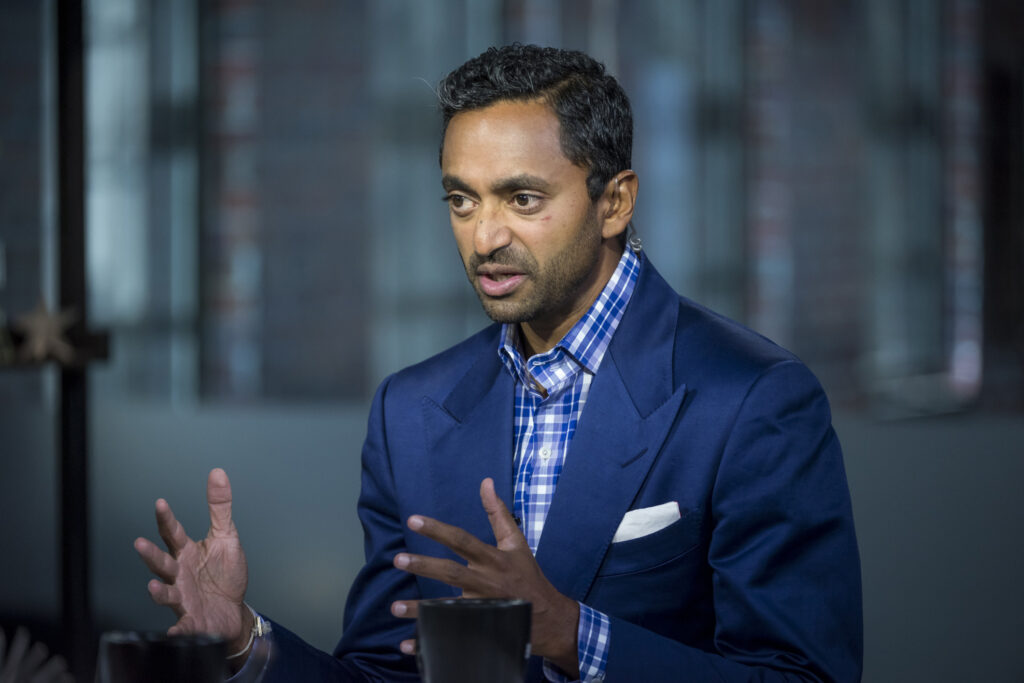 Chamath was big on SPAC deals which were relatively new to Wall Street at that time and he pursued multiple deals through SPACs, whether they are right or wrong, I am not one to comment but he did try to change the way of the market.
He was and is a big believer in Bitcoin and he even stated that he bought a beach house using Bitcoins (Talk about the least-loss way to transfer energy).
Here are some Chamath Palihapitiya Bitcoin Quotes.
In this post you will find
Top Chamath Palihapitiya Bitcoin Quotes
"Something like bitcoin is really important because it is not correlated to the rest of the market" – Chamath Palihapitiya
This might sound absurd to you right now because Bitcoin is acting like a tech stock. The price of Bitcoin is closely correlated with the Nasdaq as of writing this article.
But the truth is far from it.
Investors force themselves to dumb down concepts that they find hard to understand or might need to spend a few more weeks studying them. Bitcoin is one classic example of that.
Since Bitcoin runs on computers with the help of the internet, it is tech-based so it's like a new tech concept. Every aspect of that statement is true in regards to Bitcoin but when put all these into a sentence like I just did, it sounds absurd.
Bitcoin is not a technology company as it does not depend on earnings. It does not employ people. It is open source. For a company to exist it needs earnings, innovation, and employees and they need employee benefits. The list never ends.
For Bitcoin to succeed, all it needs to do is to just exist.
It is not correlated to the Nasdaq, Gold, bonds, or anything. Bitcoin is in a league of its own, a league with no other participant than Bitcoin.
This is a monopoly of monetary energy, a monopoly that can be effectively owned by every single person on this planet.
"History will look fondly on those who are long Bitcoin" – Chamath Palihapitiya
Just an additional incentive for you to learn more about Bitcoin. Time to make history. *wink*
"I'm convinced it will exceed the value of gold" – Chamath Palihapitiya
---
Check out more articles on Blockchain and Bitcoin here.