Starbucks is not just a coffee company, it's also an employer that offers its employees benefits and opportunities for growth. There are many employee benefits of working at Starbucks.
The company strives to offer competitive wages, excellent benefits packages, tuition reimbursement for those who wish to pursue higher education and so many more.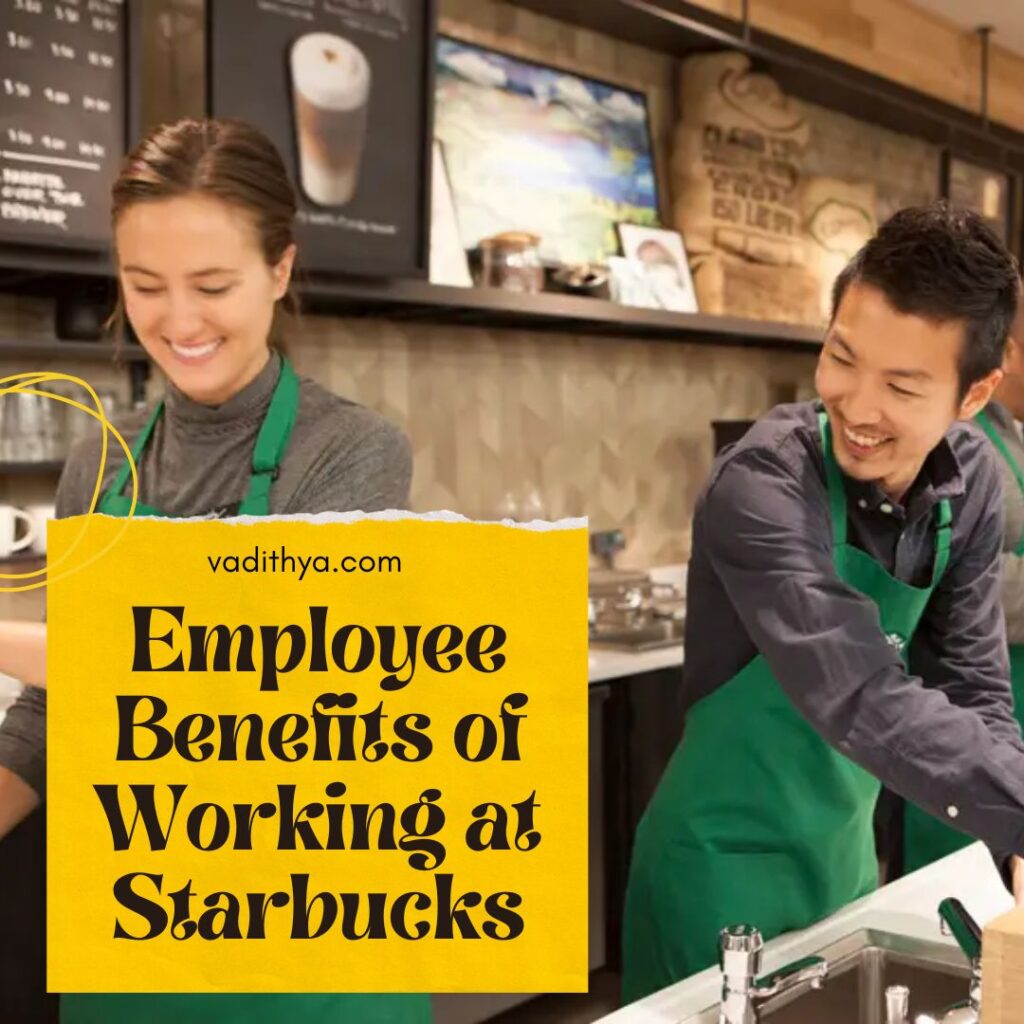 Below are some of the employee benefits of working at Starbucks
In this post you will find
Employee Benefits of Working at Starbucks
Health Coverage
Starbucks offers partners the choice of multiple coverage levels for medical, dental, and vision plans, as well as Health Care and Dependent Care reimbursement accounts, life insurance, disability, and accident coverage.
Free Bachelors Degree
Starbucks is offering eligible partners the opportunity to earn a bachelor's degree.
Starbucks is partnering with Arizona State University to offer eligible partners the opportunity to earn a bachelor's degree. The program will be offered online and will be free for those who are eligible.
Paid Time off
Both non-retail and retail partners are eligible for paid vacation days and partner and family sick time, while salaried / non-retail partners also receive two personal days per year.
Starbucks observes seven paid holidays, during which retail hourly partners are paid 1½ times their base hourly rate of pay for any hours worked on these holidays.
You might also like >> Get rid of writer's block
Parental Leave
Eligible partners welcoming a new child may receive time off and pay replacement through parental leave. Starbucks also provides Family Expansion Reimbursement of up to $10,000 per adoption, surrogacy or Intrauterine Insemination for eligible partners.
Starbucks offers 401(k) and Employee Stock Purchase Plan
Starbucks also offers an employee stock purchase plan (ESPP) that is intended to allow employees to benefit from their work experience with the company. ESPPs can be purchased either individually or in bulk by any number of employees.
Employees are able to purchase Starbucks stock at a discounted price. This is an excellent way for employees to invest in the company they work for and also diversify their portfolio as well.
They also offer a competitive 401(k) retirement plan which includes a generous company match as well.
The Decision to Work for Starbucks is Rarely Ever Miserable
In an age where people are becoming more and more desensitized to the daily grind of work, it can be difficult to find a company that offers a happy work environment.
However, Starbucks has managed to create a culture of positivity and happiness that has led to many employees staying with the company for over ten years.