Writer's block occurs when writers can't find the motivation or strength to continue doing their job, which consists on writing. It can be too frustrating to deal with and sometimes writers just give up on their work.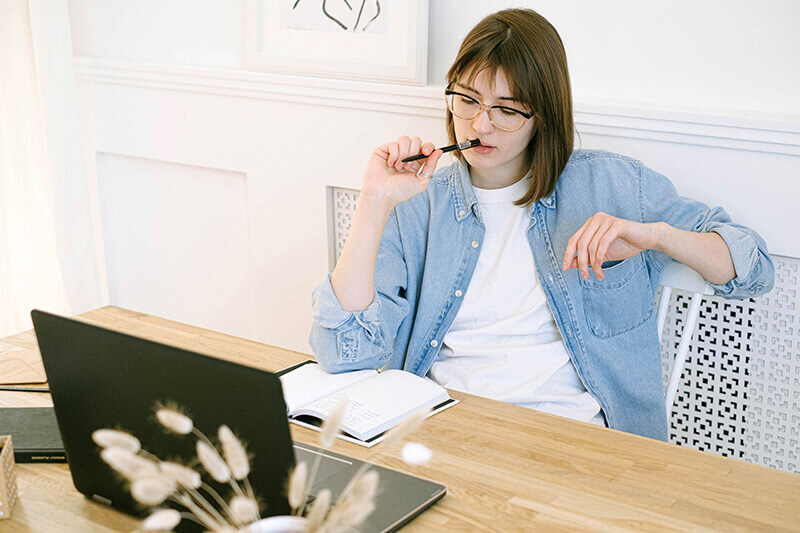 To prevent the disappearance of worthy ideas and stories, here are some creative solutions for writer's block.
In this post you will find
List of creative solutions for writer's block
Get some exercise
Exercising has been proved to benefit humans in multiple ways. Not only do we feel better after a workout routine, but our creativity and motivation can also increase.
Sitting in front of a screen all day is likely to lead to writer's block and lack of inspiration. By simply going out for a walk or a run, our minds can improve their productivity and creativity. Also, a good exercise session will relax our bodies. Getting rid of unnecessary tension is always a good strategy to overcome writer's block.
One paid solution
Technology has impressively improved throughout the last decades. Jarvis.ai is an artificial intelligence trained to write blog articles, social media posts, and much more.
Jarvis was created with the purpose of helping content creators to come up with new ideas. All writers need to do is tell Jarvis about the keywords and themes required, and our fellow robot will write it for you.
Since it's artificial intelligence, writers still need to do some editing afterward. But what is editing compared to coming up with an idea and writing about it? Jarvis can even write entire books and novels; it's not only restricted to articles and scripts. New technology might just be the solution to every writer's block.
Just write about anything
This may sound counterproductive, but it can be quite an effective resolution. Sometimes writers focus too much on one task and they lack the inspiration or strength to continue their work.
By writing without restrictions about any other topic or prompt, creativity and motivation can be recovered. For instance, if an individual is struggling to create a horror novel, they can freely write about "why are cats adorable?"
It may sound absurd, yet writing about light topics without any pressure can restore your peace of mind.
Change your work-space
If a writer is used to working in their office, surrounded by the daylight and silence, they may benefit from a radical change.
Who hasn't seen people on Starbucks working on their laptops while enjoying a tasteful latte? If your abstraction abilities are good enough, you can try going to a caffé to continue your writing work. Maybe crowded places are not your cup of tea. There are different, quiet options too, like going to your local library and working there.
Get inspiration from your favourite authors
Every writer looks up to someone in the writing field. It may be a classical writer or a contemporaneous one. Either way, rereading your favorite quotes or books from them can inspire you to keep going. They were normal people, just like you. If they were able to succeed even during rough times, you can do the same too.
Having a look at what you admire and hope to achieve someday can be a powerful strategy to pull you out of writer's block.
These are just a few examples of how to overcome the block, but there are no limits to what you can do on your own to make it through. All you need is a bit of imagination and knowing your interests, motivators, and hobbies.
Check more articles on the Problems creators face.