Writer's block occurs when writers can't find the motivation or strength to continue doing their job, which consists of writing. There are many causes of writer's block and it can be quite frustrating to deal with, and we often don't know how to make it through. What do we know is there are some methods to not overcome writer's block.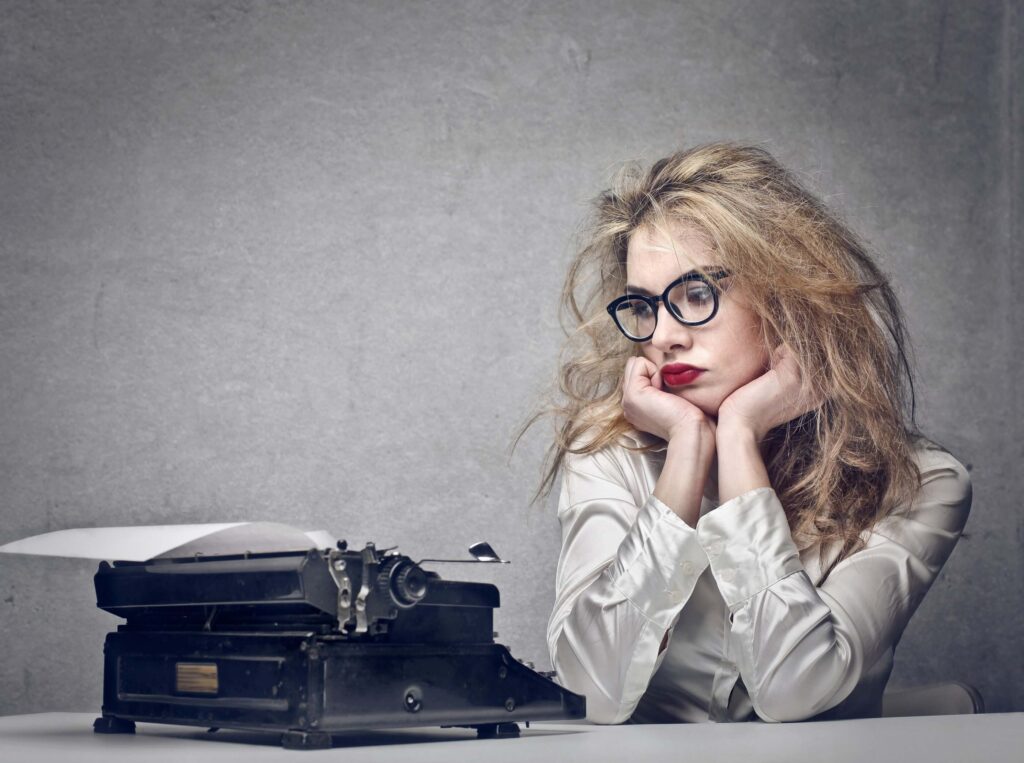 In this post you will find
Avoid these at any cost: How to not overcome writer's block?
These are some of the most common yet not-so-useful writer's block solutions people try out. They won't benefit you as much as you think they will, so try to avoid them.
– Waiting for inspiration
This is one of the most common causes of writing block. We tend to think that waiting for the inspiration to come is the most logical move. But this is counterproductive and results in even longer periods of writer's block.
The solution relies on writing about anything. The simpler, the better. Choose a prompt and write freely, without any pressure, about it. "Why do people like sugary foods so much?" or "Why are dogs the most common pets?" are good examples.
By doing this, you force yourself to come up with words, ideas, and sentences. Slowly, you will regain the strength to write again.
– Distracting yourself and procrastinating
Taking a step back when feeling overwhelmed is a smart move to make. Taking a long bath, listening to your favorite music, or hanging with your friends may result in a clear state of mind that allows you to write again.
What is not a good idea is to disconnect from your writing responsibilities for days or weeks.
"I will watch just one more episode of this Netflix show." How is that going to help you overcome writer's block? You may find the inspiration you long for in one episode, but that's unlikely. Netflix tends to absorb us into a binge-watching loop. Before you realize it, you may have gone an entire day without having written at all.
– Complaining about it
It's essential to accept that you are in the middle of a writing block. It's normal, and it happens to the best writers out there. Acceptance is the first step towards fixing the problem. What is not going to help you, though, is complaining about it all day long.
We all know one person that is upset about something but won't do anything about it. It may be related to weight loss, studying, work, etc. They will whine about not getting what they want yet stand still and don't make an effort to pursue their purpose.
If you are dealing with writer's block, do something about it. Whether that is reading inspirational quotes and posts from your favorite authors, or freely writing about prompts, as mentioned above.
– Looking for posts on writer's block
Search engines allow us to get any kind of information we need or want. When dealing with stressful events, it's normal to turn to the Internet to give us immediate answers.
Searching for a post on how to overcome writing blocks may be useful. What will not benefit you is obsessing over it and getting as much information and personal stories as possible. Everyone is different, and what worked for that indie writer on Reddit may not work for you.
You have to maintain focus on your main task: writing. It's okay to look for advice and tips, but don't allow yourself to get lost in it.